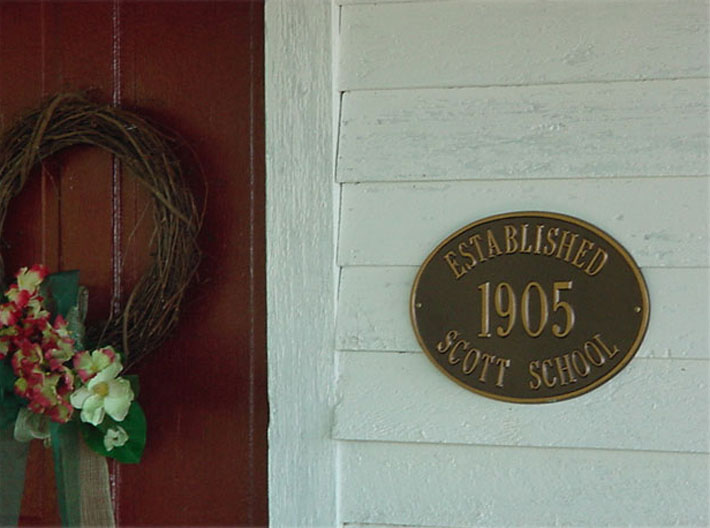 History of Scott School
On September 30, 1905 (D.B. 82, P.31), Charles Oliver and Lillie W. Scott sold Campbell County a one- room structure built in 1901 and one acre of land for $5.00. From 1905 to1928 the building was a Campbell County Public (one-room) School called Scott School. At some point during this time a second room was added making the school a two-room structure. In 1922, several District School Boards were abolished and a county unit system was enacted. On August 25, 1922, the school was deeded from the Trustees of the School Board of Falling River District of the County of Campbell to the County School Board of Campbell County.

After the school closed in 1928, F.G. Scott purchased the school from Campbell County for $125.00. Martin and Gladys Scott (son of Charles Oliver and Lillie W. Scott, brother of F.G.) raised their six children in this home. Martin Scott lived in the home until his death in 1984. From 1984 to 2003, the building remained vacant. In May 2003, this structure was purchased by Merle and William R. Herndon, III. Scott School Antiques & Tea opened in August 2010.